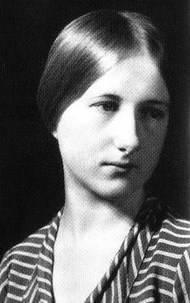 UPDATED MUSIC TO BE RELEASED 22ND MARCH 2021
We are pleased to announce that Leiston Suite, composed by Imogen Holst in 1967, is soon to be published here at Onyx Brass Publishing. The story of bringing the music into print goes back five years to 2016, and we are very excited that the work is in the last stages of preparation.
Imogen Holst, the only child of Gustav Holst, was deeply involved in the English Musical establishment of the 20th Century. Being educated like her father at the Royal College of Music, she first worked at the English Folk Dance and Song Society, going on to create the music courses at Dartington College, before moving to Aldeburgh in 1952 to become assistant to Benjamin Britten. It's here she stayed for the rest of her life and alongside Britten and Peter Pears, become Artistic Director of the Aldeburgh Festival from 1956-77. She was awarded a CBE by Queen Elizabeth in 1975 and composed right up until her death in 1984.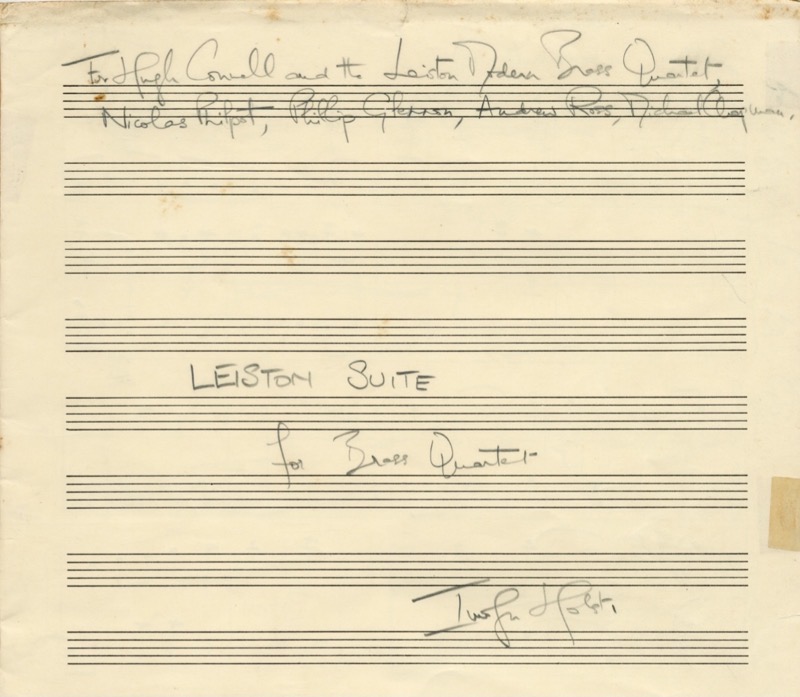 The Leiston Suite was discovered by David Gordon Shute, tuba player for Onyx Brass, while researching lost and unrecorded music for the 2018 recording of Fanfares. Along with a lot of Holst's music, though catalogued, it remained unpublished and unrecorded so naturally piqued Dave's interest. Along with two other pieces, Fanfare for Thaxted, and Fanfare for the Grenadier Guards, the manuscript was located with help from the Holst Foundation, and the archive of the Britten-Pears Foundation and prepared for the recording that was conducted by John Wilson and released to critical acclaim.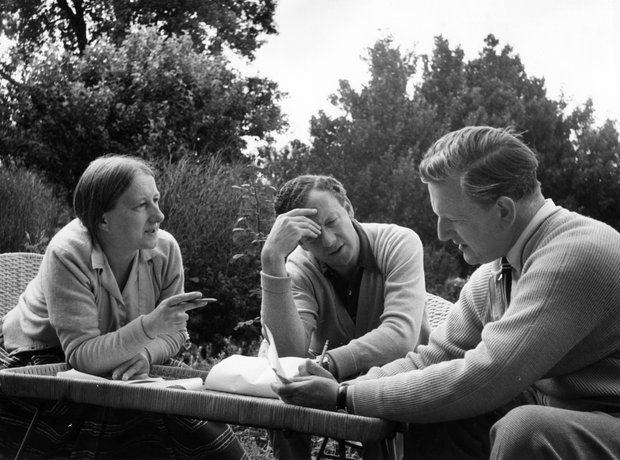 Written for the musicians at Leiston Secondary Modern School, the piece itself is scored for two trumpets and two trombones. In five movements, all of which draw on her lifelong influences of music of the Renaissance and English Folk and Dance, they all stylistically fit into the name of the recording, indeed, one could argue each movement is a fanfare in its own right. In addition to these, Holst also composed an alternative third movement that was to be performed by a bass trombone. In her manuscripts the fifth and alternative third movements in fact seem to have been composed a little later and clearly state bass trombone at the beginning of each movement, instead of tenor like the preceding four. In the recording Onyx Brass omitted the original third movement and performed the piece with permission using the tuba for the bottom part.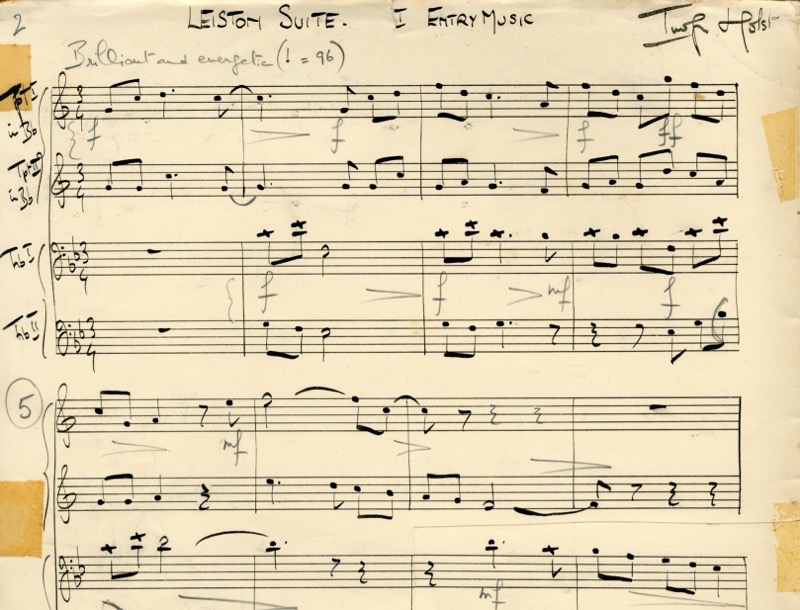 The music that will be presented in its original scoring with all six movements along with added parts for trumpets in C, and horn in F as an alternative to the 1st Trombone part. The 2nd trombone part is suitable to be read by a bass trombone or tuba. We hope you will enjoy this piece as much as we have and the history that is represented within its composition. We also hope to reveal another exciting development concerning this piece very soon.