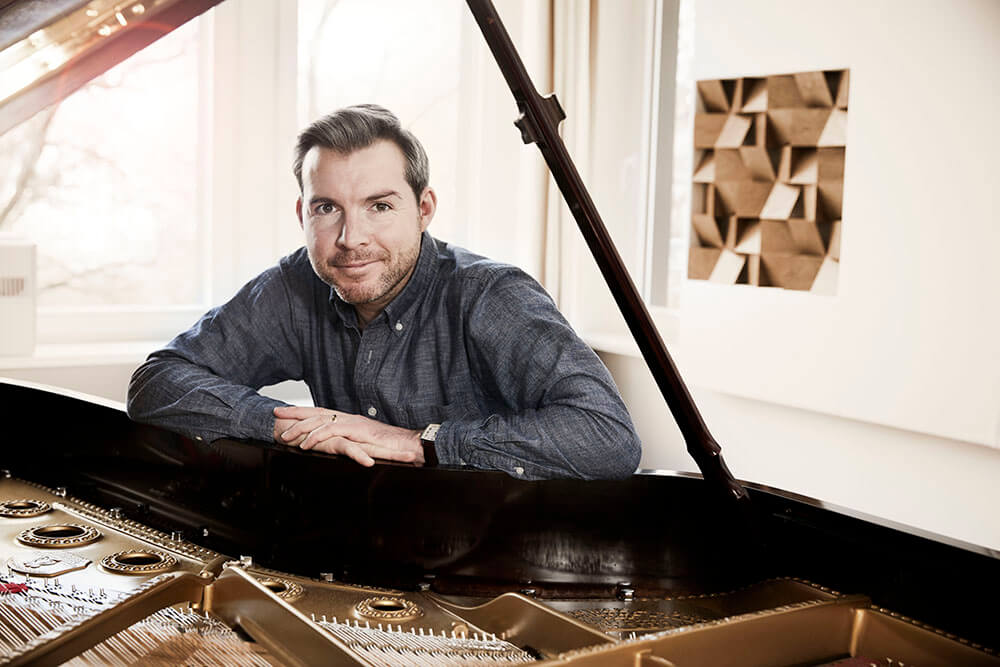 We are pleased to announce that we will be releasing Gwilym Simcock's Stomper for brass quintet for purchase exclusively here on OBP, in what will be one of our largest single pieces to date. Taken from the critically acclaimed recording of Onyx Noir, Stomper will be available to download or via special order for hard copy.
Based on the original jazz form of a Stomp, which has its routes in the early 1920's in Jelly Roll Morton's King Porter Stomp, it uses a specific eight bar chord progression from this piece and other examples of this form are Benny Goodman's Slipped Disc and Duke Ellington's Bojangles.
Gwilym Simcock, the Welsh pianist and composer who has been variously described as "exceptional", "dazzling" and "brilliant", has written a piece that is brimming with unbridled energy from beginning to end. Stomper is a challenge for all ensembles to tackle but will reward players and audiences alike with its infectious rhythms and melodies.